BackLooper Surveys
Post-visit online qualitiative surveys and analysis
CASE STUDY: Audubon Nature Institute gains valuable guest feedback data through BackLooper
Introducing BackLooper, your new favorite tool for collecting high volumes of quality guest feedback.


What is BackLooper?
BackLooper provides the most ideal feedback loop between attractions and their guests, allowing for leadership to learn what their most pressing issues are, react quickly and make changes, and measure continual success of their implementations.
How it works
STEP 1: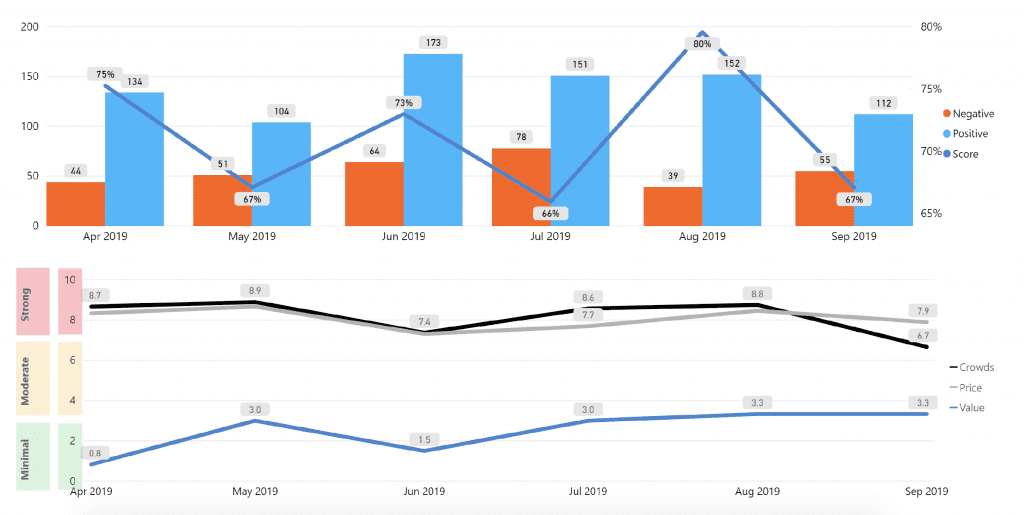 We provide the tools to collect qualitative feedback from your guests.  Giving the guest the opportunity to leave open-ended responses casts the widest net for categories of guest feedback.
STEP 2:
This detailed, narrative feedback is fed through our internal analysis system and quantified, where we dredge through the muck so you don't have to.
STEP 3:
Your monthly report tells you where you need to immediately focus your attention, along with providing the raw data to dive deep into the areas that matter.
STEP 4:
Rinse and repeat.  By regularly measuring aggregated demand, you can keep your finger on the pulse of how your guests perceive your attraction.

How we do it
We provide a platform that allows guests to offer their feedback based on their visit.  Our system then takes massive amounts of qualitative data and aggregates it in a way that is easy for you to understand and take quick action.
We will work together to identify and recommend the best incentive to offer guests in exchange for providing their feedback.  Because the most effective incentives offer high value to the guest but are minimal cost to the organization, BackLooper works for you in the best ways – getting your guests back in the door and spending more money.  We ensure that your incentive is delivered to the guest electronically immediately upon completion.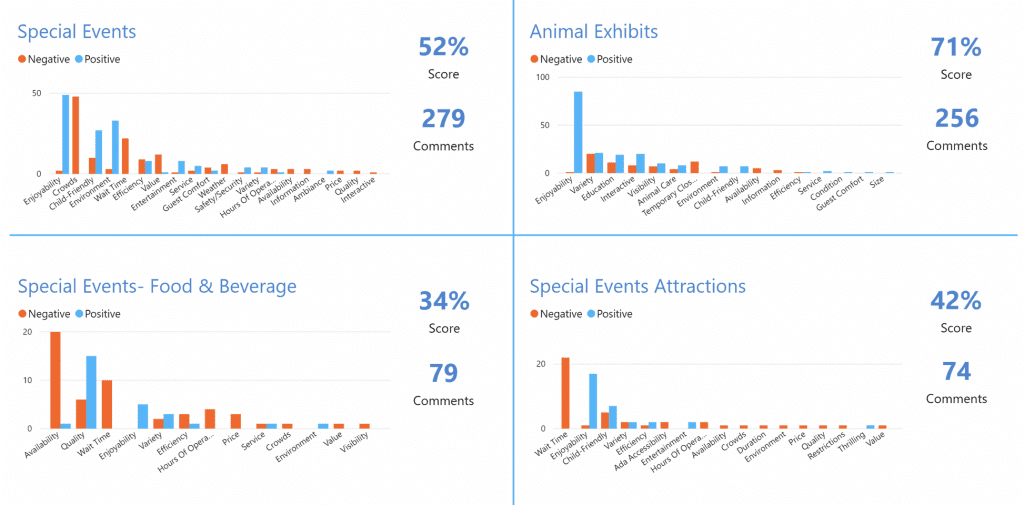 Lastly, our expert recommendations will ensure optimal volumes of detailed feedback, exceeding online review sites and other guest feedback collection methods. BackLooper can seamlessly be integrated with any CRM, POS, and in-person interface.
Guest experience data collection has its challenges.  Traditional guest surveys can measure nearly everything from a numeric standpoint, but they often leave you with little to act on because the metrics have little context.  Qualitative collection methods, such as focus groups and market research, can provide an immense amount of information, but the pool of respondents is a fraction of the size of your wide variety of guest demographics.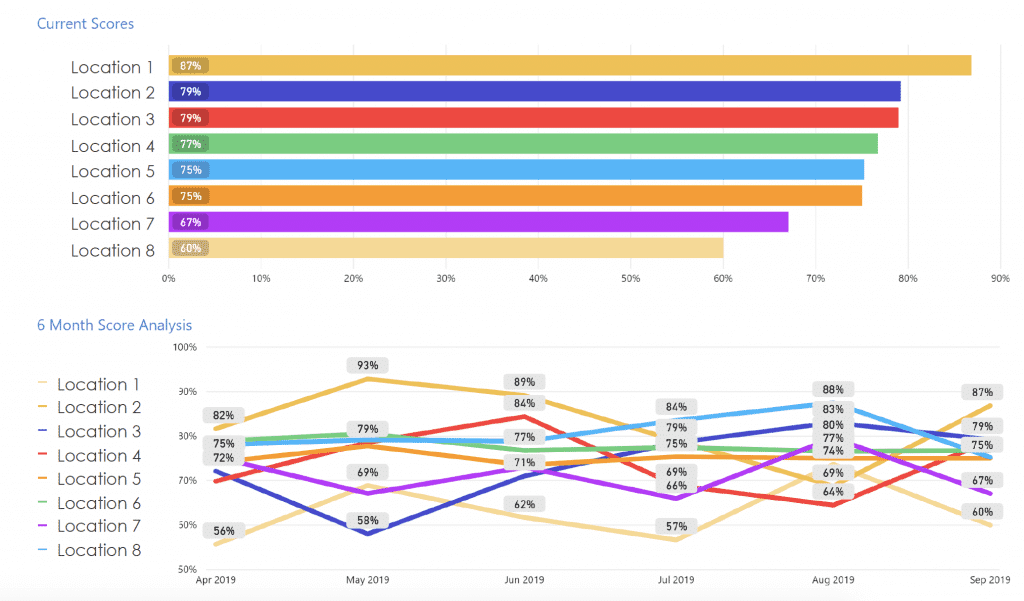 BackLooper combines the best of both worlds, giving you both quantity and quality.  Our secret sauce is how we convert qualitative data to quantitative, allowing you gain a deeper understanding of the most pressing concerns than any other feedback collection tool can offer.  Our system is also designed to acquire much higher volumes of data than other qualitative tools such as online review sites, and more data means more accuracy.  BackLooper ensures that you get more feedback that matters, while exerting much less energy on it than you are now.  You can now spend more time acting on your guest feedback rather than sifting through the data.
To learn more about BackLooper and to get started, email sales@amusementadvantage.com.