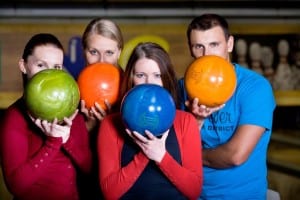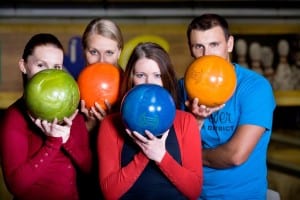 Amusement Advantage has implemented programs at over 250 bowling centers all across the US.  From small family owned centers to large centers with additional attractions to regional and national chains.
We are well accustomed to working around league bowling schedules and adjusting the evaluations for different promotions and specials. We prepare our shoppers on proven techniques for concealing their identify while still capturing the necessary details such as employee names, cash handling and drink pouring techniques.
A typical bowling center evaluation is approximately 6-8 pages long. Here is a list of sample areas covered on a typical bowling center evaluation:
Website
Phone Call
Building Maintenance
Restrooms
Bowling Counter Area
Bowling Counter Team Member
Bowling Lane Area
Snack Bar Area
Snack Bar Team Member
Snack Bar Food
Food Ordered
Bar Area
Bartender
Drinks
Drinks Ordered
Arcade and Prize Center
Prize Center Team Member
Overall
Suggestions
Most Memorable
Overall Competitive Comparison
Outstanding Team Member
To view a sample completed report from a bowling center click here.