Strategic Partners
Key Alliances in the Attractions Industry
Effortless Presence
Effortless Presence provides custom software development including custom mobile applications, internal software tools, web apps and more.  The firm leverages rapidly deploy-able and scalable programming, management and testing resources.  Amusement Advantage leverages Effortless Presence for various mobile website development projects.
Contact:
Website: www.effortlesspresence.com

New Vue Solutions
New Vue Solutions provides dashboard and visual data reporting for Amusement Advantage mystery shopping clients.  Utilizing Power BI tools gives aggregated roll-up reporting and and filtering functionality in a simplified format.  They also provide website design and a range of marketing and operating management services.
Contact:
Website: www.new-vue.com
Email: paul@new-vue.com
Phone: (407) 545-3474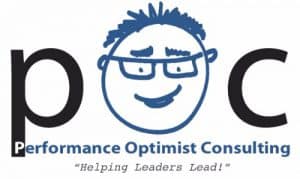 Performance Optimist Consulting
Distinguished author, speaker, and industry veteran Matt Heller can sum up what he does in three simple words: Helping Leaders Lead.  Matt has worked with some of the largest attraction operators in the United States, including Six Flags, Cedar Fair, Universal Studios, Apex Parks Group, and Herschend Family Entertainment, along with countless other parks, zoos, museums, and aquariums.  Matt focuses on leadership development, guest service training, eliminating employee burnout, and reducing turnover.
Contact:
Website: www.performanceoptimist.com
Email: matt@performanceoptimist.com
Phone: (407) 435-8084

TrainerTainment
TrainerTainment provides industry-leading coaching and training programs that focus on Fun Training & Serious Results. TrainerTainment coaches have over 100 years of combined experience in leadership, sales & operations. TrainerTainment has helped hundreds of companies develop a clear vision of success and focus more on what they love about their business.  Amusement Advantage partners with TrainerTainment to elevate and expand TrainerTainment's proven Birthday Mystery Shopper Sales Program through Amusement Advantage's best in class mystery shop fulfillment.
Contact:
Website: www.trainertainment.net
Email: beth@trainertainment.net
Phone: (817) 886-4840