Instant Intercept
Receive fast feedback via app push notifications and/or paid respondents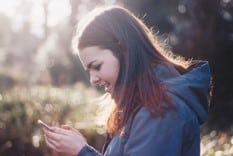 This amazing new survey option utilizes the power of crowdsourcing and your app to get you immediate feedback during a guests visit to your attraction. We provide the software that crowdsources and geofences actual customers to perform "tasks" at your locations gathering insights that are important to your brand.
COVID-19 FREE TRIAL:  Existing mystery shopping clients who utilize an app for their guests, can try this great new service that compliments your mystery shopping programs for 3 months completely free!  We will setup push notification surveys that include the following questions:
Was adequate information available before your visit?
Once on-site, were rules/guidelines clearly communicated
Were guest expectations adequately enforced?
Were employees following all expected procedures?
Did changes to the facility and operations adequately address your concerns?
Did employees actions adequately address your concerns?
Overall, did the attraction do enough to ease your concerns?
Overall impression of readiness to concerns?
How likely are you to return to this attraction?
How likely are you to recommend this attraction to someone else based upon this experience?
Plug the power of Instant Intercept into your app!
Smarter Data.
Faster Insights.
Better Decisions.
Instant Intercept is the only way to crowdsource your REAL customers to gather REAL data for insights important to your brand. It is the modern, real-time based solution that enhances our other research methods of mystery shopping and BackLooper surveys.
We provide full support to implement the SDK into your app to enable custom app notifications.  The system is fully customizable and offers multiple campaigns, etc.
BOOST your Instant Intercept results with paid respondents!  This guarantees 50-250 responses per year submitted in the same manner.  No reimbursement of expenses is required.