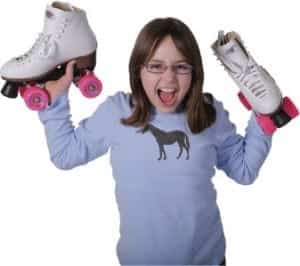 We have implemented programs at over 35 different roller skating and ice skating centers. We have worked with locations all across the US including locations in large and small markets. Amusement Advantage is an official Affinity Partner with the
Roller Skating Association of America
. We are experts at creating custom evaluation forms that cover your specific center operations. We are accustomed to working with changing session schedules, varying staff levels, rotating staff and adjusting the evaluations for different promotions and specials. We train our shoppers on proven techniques for concealing their identify while still capturing the necessary details such as employee names, cash handling and other loss prevention concerns.
A Skating Center evaluation is approximately 8-10 pages long. Here is a list of sample areas covered on a typical evaluation:
Website
Phone Communication
Facility Exterior
Entering The Facility
Skate Rental Counter
Game Room / Locker Area
Stuff Shop / Prize Center
Prize Center Team Member
Other Personnel
Employees Without Nametags
Employees Not in Uniform
Skate Floor
Skating Session Format
Snack Bar and Seating Area
Snack Bar Team Member
Food
Food Ordered
Restrooms
Facility Interior
Decorations / Marketing
Birthday Party Guest Feedback
Session Manager
Overall
Suggestions
Most Memorable
Outstanding Team Member
To view a sample completed report from a Skating Center click here.
Proud Member: