Training & Development
Take action on the data and analysis.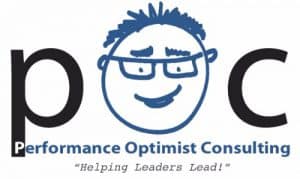 Training, Coaching and Team Building services are provided through an exclusive partnership with Performance Optimist Consulting and Matt Heller.
By combining the process of mystery shopping, trend analysis and developmental training, we can now offer everything you need to get the advantage in terms of your guests' experience: Measurement of the guest experience, Analysis of behaviors driving performance and Action to implement solutions.
Expertise – You are the expert on your business, Matt is the expert on the people who make your business run. Leadership, motivation, teamwork… these are not just buzzwords.  They are the keys to your success.  Below are some ways Matt can use his expertise to help your attraction:
Training – Training is defined as to make proficient with specialized instruction and practice.  Matt facilitates customized training programs designed to build knowledge and skill through insightful conversations and engaging exercises.
Coaching – How many professional sports teams have a coach?  All of them. Everyone needs a little help and guidance now and then, and often the most lasting and sustainable change is the one you make for yourself… with a little help.
Team Building – There may be no 'I' in team, but there are a lot of individuals with concerns for their own well-being. We get to the heart of the matter to find out what makes your team tick and how to get them working toward the same goal.
Taking Action – Utilizing the information provided in our Performance Analysis Reports, Matt helps you chose the right solution to any of the behaviors identified during this process.  He will work closely with you and your teams to ensure that a clear understanding of the cause of the behavior is identified so the proper outcomes can be achieved.  In some cases, targeted and engaging Staff Training and Development programs are appropriate, where other situations may call for large-scale Leadership Training or Individual Coaching, process improvement discussions, or conflict resolution sessions.
The following grid provides a few examples of possible solutions that could be put in place to address the identified behaviors.
Behavior Identified
Possible Causes
Possible Solutions
Poor guest service
Employee skill level
Customer Service training
Employee morale
Look at Management practices
Obstacles present
Work to remove obstacles
 
Procedures not being followed
Employee understanding
Training/communication
Employee unwilling
Look at environment/barriers
Is it one or all?
Individual vs. team approach
 
Rude employees
Frustration/feeling overwhelmed
Look at environmental factors
Not being able to handle situations
Look at hiring practices
Conflict with others
Employee relations mediation
Matt Heller has spent 25 years in the attractions industry, spending time in both operations and human resources. He has had the pleasure of holding leadership positions at Canobie Lake Park, Knott's Camp Snoopy, Valleyfair, Smiles Entertainment Center and Universal Orlando Resort. In 2011, Matt created his own leadership development consulting company, Performance Optimist Consulting, where he now gets to help leaders from all over the industry make sure they are getting the most out of themselves and their teams.
Contact:
Website: www.performanceoptimist.com
Email: matt@performanceoptimist.com
Phone: (407) 435-8084